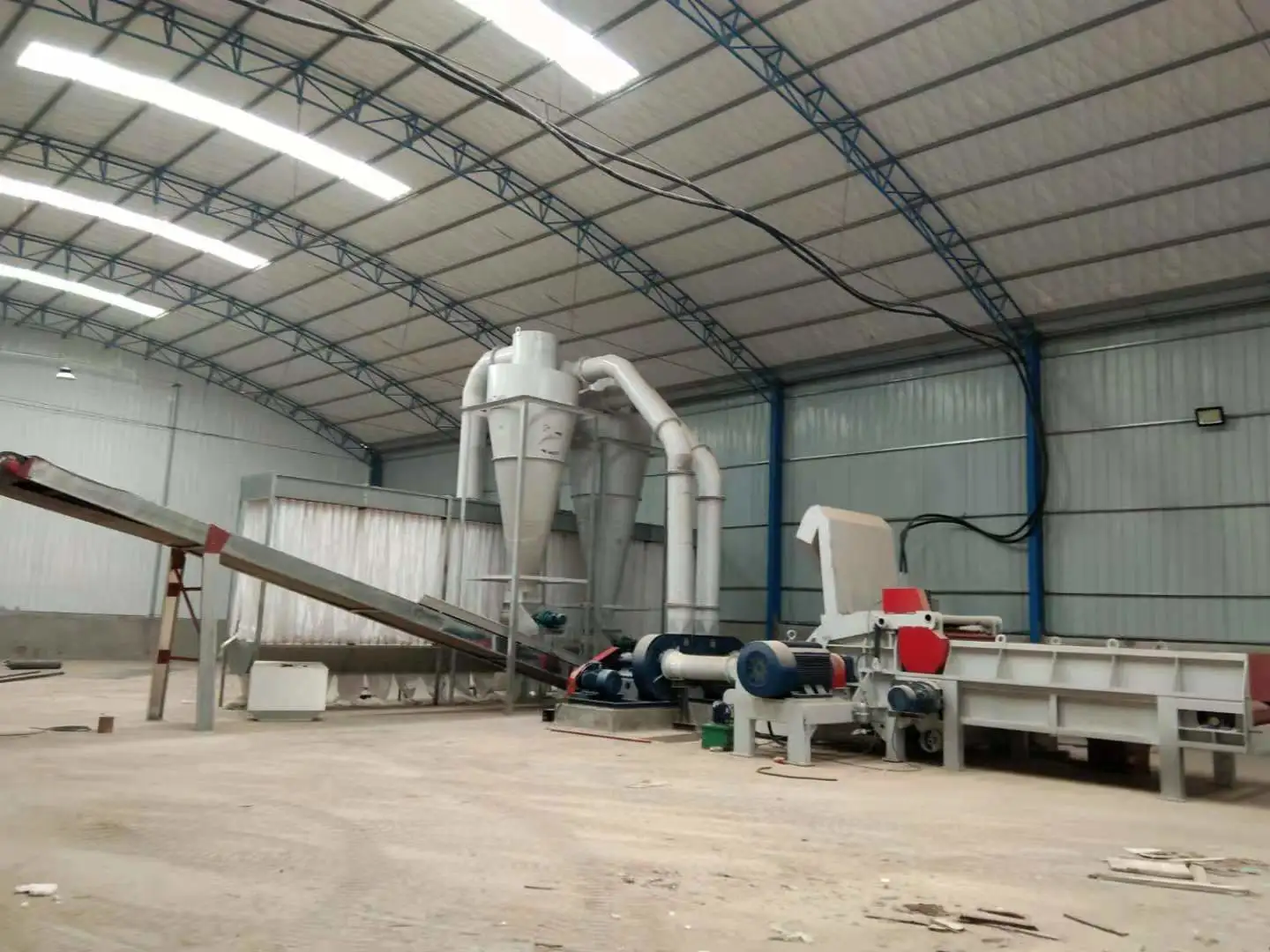 If you're considering buying a wood chipper machine for domestic or industrial use, you must know numerous factors to decide which type, model, and specifications to look for. This comprehensive guide will help you understand the function, types, and other factors to consider before making the purchase.
Body:
With the forestry industry growing enormously over the past few years and predicted to reach over $17 billion by 2026, according to the Global Market Insights report, investing in heavy equipment can be a smart move. Every year you're left with leaves, branches, and other forest residues. Wondering what to do with them? Investing in a wood chipper can be the best solution.
A wood chipper is a valuable machine to take care of shredded leaves, branches, and hedges, alongside providing users with resources for leaf molds and composts. It doesn't matter if you're a manufacturer or garden enthusiast, a chipper is a necessary and inevitable equipment for reducing garden waste and producing useful resources.
What is a Wood Chipper?
A wood chipper, also known as a tree chipper is a machine used to cut tree limbs, trunks, and branches into chips of uniform size and shape. It makes removal and cleaning of vegetation a lot much easier. A chipper is portable, mounted on wheels, and works on an internal combustion engine.
Pieces of brush and wood are fed through a hopper with a high-functional safety collar that slides them into the cutting system. The wood is further discharged as chips into a truck's dump container. The size of chips may vary depending on the configuration and type of chipper chosen.
Different Types of Wood Chipper
There are many kinds of chippers available for domestic and commercial use. If you're on the lookout for a domestic tool for foliage and wood, you can opt for a chipper shredder. Common types of wood chipper include:
This sort of chipper is generally lightweight and compact in structure, making it easy to handle and store. It doesn't require oil to operate and worry about exhaust fumes. It requires less maintenance and is low in power consumption.
If you have a tough softwood and forest residue to look through, this chipper is certainly what you need. They are able to produce more power than electric ones, which means they are ideal for tougher branches and raw materials. If you're involved in large-scale production, it can be your best bet to perform heavy-duty chipping operations with minimum hassle and effort.
Factors to Consider
1. Feed Capacity
The feed capacity defines the limit of wood in which a machine can operate more effectively. Be careful about the diameter size of particles in comparison to the chipper you're considering purchasing. For instance, if you're getting a chipper for domestic use, you won't need a machine with a capacity of more than 100mm.
2. Power
Evaluate the horsepower (HP) that the chipper can be able to produce. It is hard to determine what level of HP you'd require, but it may depend on the type of wood you're going to chip and the drum it uses. For instance, if you're cutting long-time seasoned wood, you will need high powered chipper for easy operation.
3. Additional Features
Storage, warranty, spare parts, blade quality, engine, hoppers, and design are some other aspects you should consider when buying a chipper.
Conclusion:
Before purchasing a wood chipper, assess the size of your materials, type of debris you deal with, maintenance requirements, and other aspects to meet your precise requirements. It works incredibly along with a pellet machine to turn raw materials into biomass fuel for various industrial and domestic purposes.