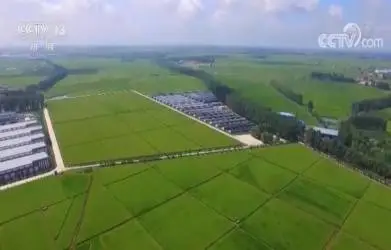 Promoting and applying biomass energy according to local conditions

On June 30, 2022, the Ministry of Agriculture and Rural Affairs of the People's Republic of China and the National Development and Reform Commission jointly issued the "Agricultural and Rural Emission Reduction and Carbon Sequestration Implementation Plan" (hereinafter referred to as the "Plan"), which provides systematic implementation for my country's agricultural and rural carbon emission reduction and sequestration. path.

To achieve peak carbon emissions by 2030 and carbon neutrality by 2060, carbon emission reduction in agriculture and rural areas is not only an important measure, but also has potential. In order to implement the decisions and arrangements of the CPC Central Committee and the State Council, and do a good job in reducing carbon emissions in agriculture and rural areas, in accordance with the "Opinions of the Central Committee of the Communist Party of China and the State Council on Completely Accurately Implementing New Development Concepts and Doing a Good Job in Carbon Peaking and Carbon Neutralization" and "2030 Pre-Carbon Peak Action Plan", to formulate this implementation plan.

"Program" mentioned: renewable energy alternative. Promote the application of biomass energy, solar energy, wind energy, geothermal energy and other green energy consumption models according to local conditions, and increase the supply of clean energy in rural areas. Promote the replacement of renewable energy sources on the energy consumption side such as rural heating and cooking, agricultural production and processing, and strengthen energy efficiency.

Comprehensive utilization of straw. Adhere to the priority of agricultural use, local and nearby, focusing on the intensification, industrialization and high value of straw, and promote the comprehensive utilization of straw. Continue to promote the utilization of straw as fertilizer, feed and base material, and give full play to the function of straw cultivated land conservation and combination of planting and breeding. Promote the utilization of straw for energy, and develop straw biomass energy for gas, heat and power supply according to local conditions. Expand the utilization of straw as raw materials, support straw pulp to replace wood pulp in papermaking, and promote the transformation of straw resources into environmentally friendly boards and carbon-based products. Improve the straw collection, storage and transportation system and improve the straw resource ledger.

Action on Renewable Energy Alternatives. Focusing on clean and low-carbon transformation, vigorously promote the development and utilization of rural renewable energy. Develop biogas in rural areas according to local conditions, encourage the construction of large-scale biogas/biogas projects in areas where conditions permit, and promote the application of biogas centralized gas supply for heating, power generation and grid connection, and biogas for vehicles or integration into gas pipeline networks to replace fossil energy. Promote biomass briquette fuel, bundling direct combustion, pyrolysis carbon gas co-production and other technologies, supporting clean stoves and biomass boilers to help clean heating in rural areas. Promote solar water heaters, solar lamps, solar houses, and develop photovoltaic agriculture by using agricultural facilities such as roofs and fish ponds.