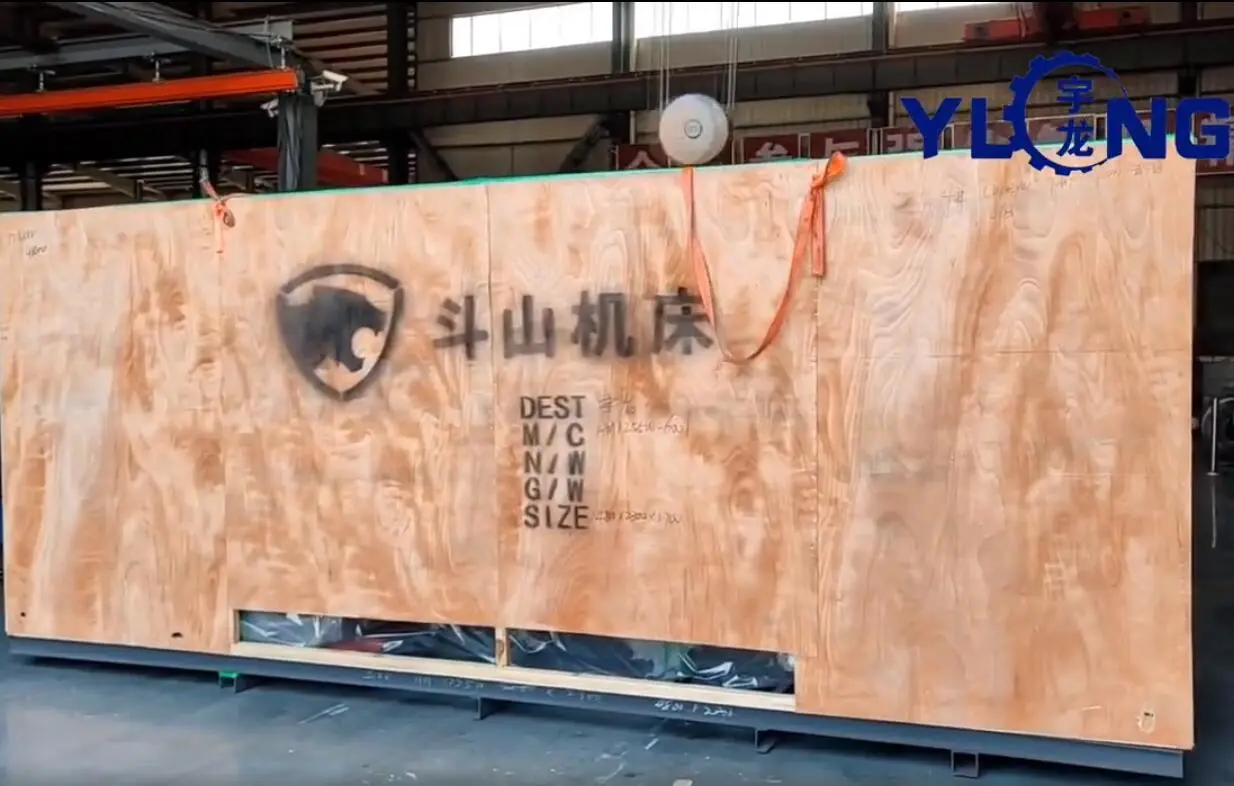 Doosan Machine Tools officially entered the factory
On June 7, 2022, the medium and large vertical turning center imported from South Korea by Shandong Yulong Machinery Co., Ltd. (hereinafter referred to as "Yulong Company") officially entered the factory
Why choose Doosan Machine Tools
This equipment is a new 15-inch vertical turning center developed by Doosan Machine Tool for the Chinese market using the latest technology. The optimized design of the bed structure expands the processing range. It is equipped with full-axis hard rails and high-performance spindles. Create greater value.
 This time, our company has purchased three machining centers from Doosan Machine Tool in South Korea, and the purchase amount is as high as more than 6 million yuan.
The brand value of South Korea's Doosan Machine Tool has always been deeply rooted in the field of machining industry. Doosan Machine Tool adheres to the design and provides customers with more competitive products on the basis of adhering to the performance and quality of Doosan brand products. This is consistent with Yulong's product design philosophy and customer service point of view. This is also one of the important reasons why Yulong chooses Doosan Machine Tool from South Korea
Unboxing video
Yulong Background Introduction
Shandong Yulong Machinery Co., Ltd., formerly known as Zhangqiu Hualong Machinery Factory, was founded in 1998. The production scope has expanded from the initial narrow industrial line development of only small flat die pellet machines to the current five series of biomass compression molding equipment, urban and rural waste treatment equipment, organic fertilizer equipment, feed breeding equipment and environmental protection dust removal equipment, totaling more than 200 varieties. , favored by industry insiders at home and abroad, mainstream products have passed the technical appraisal and production license of inspection and testing institutions in many countries and regions, and are sold in many countries and regions.
The company's main products and sales scope
The company's main business:
wood pellet machine
, straw pellet machine, biomass pellet machine,
hammer mill
,
dryer
,
cooler
, pellet burner, and a
complete set of biomass pellet production lines
. Domestic factory direct sales, the business scope covers the whole country. Products are exported to more than 180 countries in Europe and South America. And it has set up general agents in Malaysia, Poland, India, Hungary, Australia, Egypt and other countries, which are well received and favored by users at home and abroad.
Looking forward to the future, leading the development of the industry
The market is changing rapidly. In order to better meet the needs of customers, Yulong can only adapt to the changes of the market, based on its own strength, aiming to provide customers with high-quality and cost-effective products, and strengthen technical support for customers. And service, make every effort to help Yulong's customers achieve career success, in order to continue to lead the continuous development of China's pellet machine industry, and create the future with the most optimized solutions.